It is important to activate the License Key for OxyExtended. This will allow you to receive 1-click dashboard updates for your sites.
To activate the License Key on your website, first, log into your website's Dashboard.
Now go to Oxygen > OxyExtended page.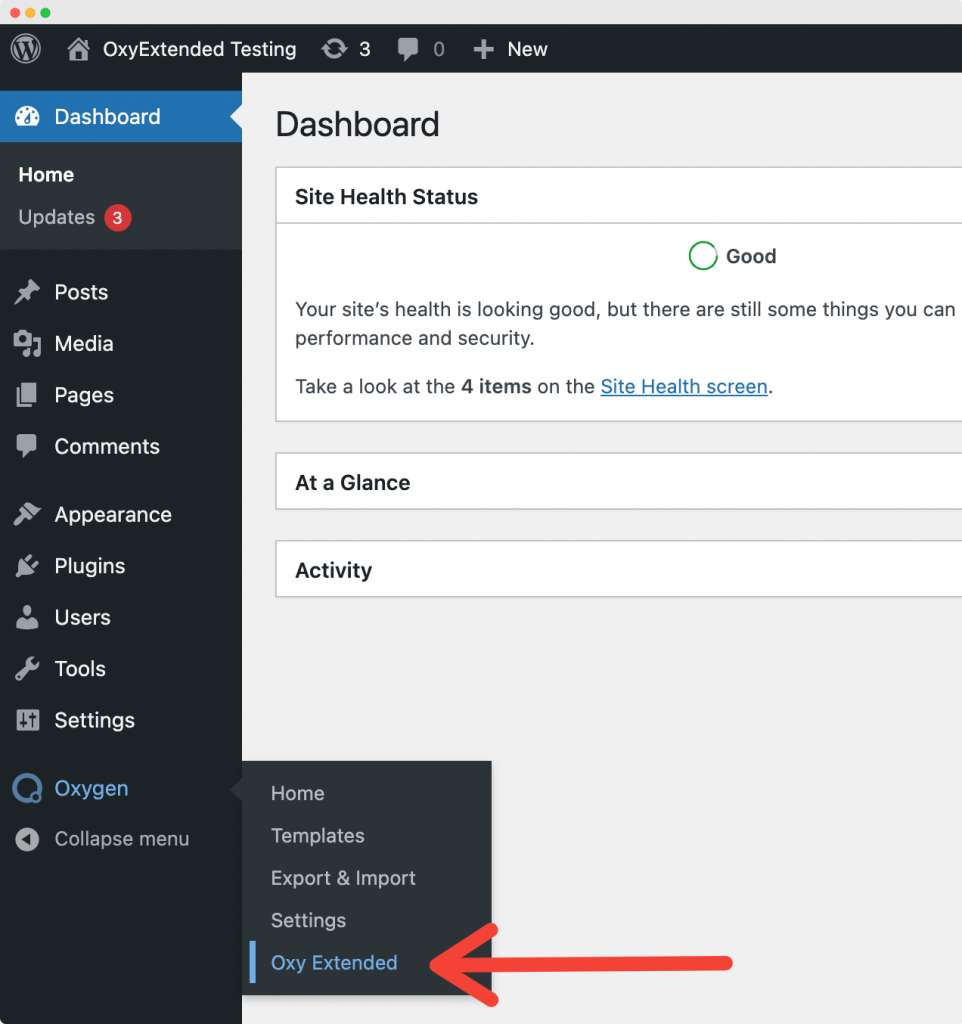 On this page, in the License Key field, copy paste your License Key. Click on the Save Changes button.
If you don't know where to find your license key, learn it here.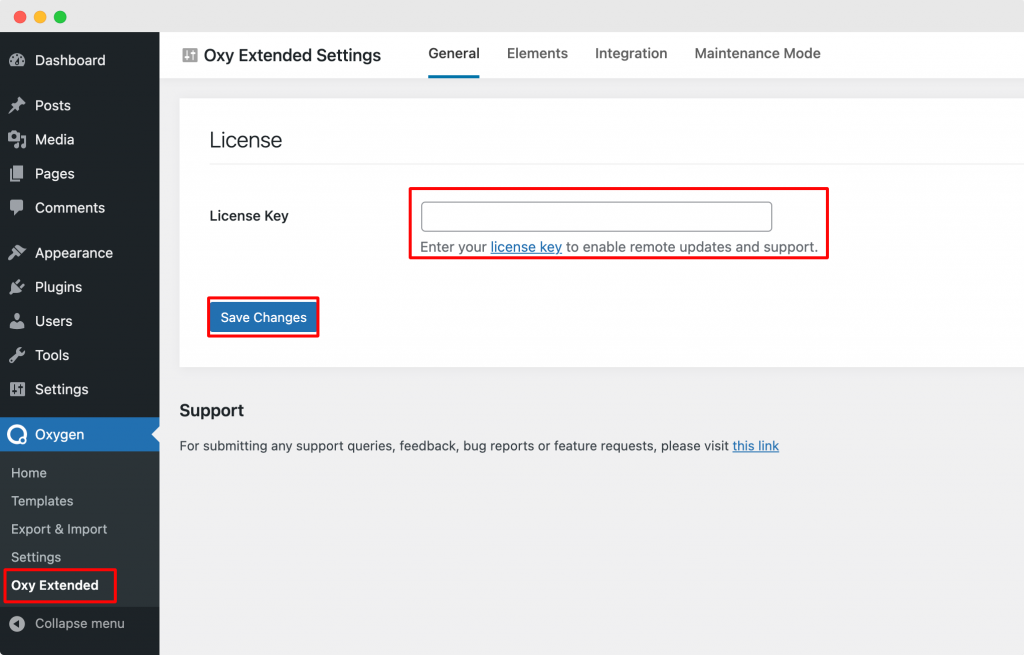 After doing that, click on the Activate license button to finally activate the license.