Image Comparison element assists you in comparing 2 images with a slider on the page that the user can move to reveal one picture and at the same time hide the other one.
Options in Image Comparison Element
The first few options in Image Comparison Element are to choose a Before Image and an After Image for comparison. You can further choose a label for both Before Image and an After Image.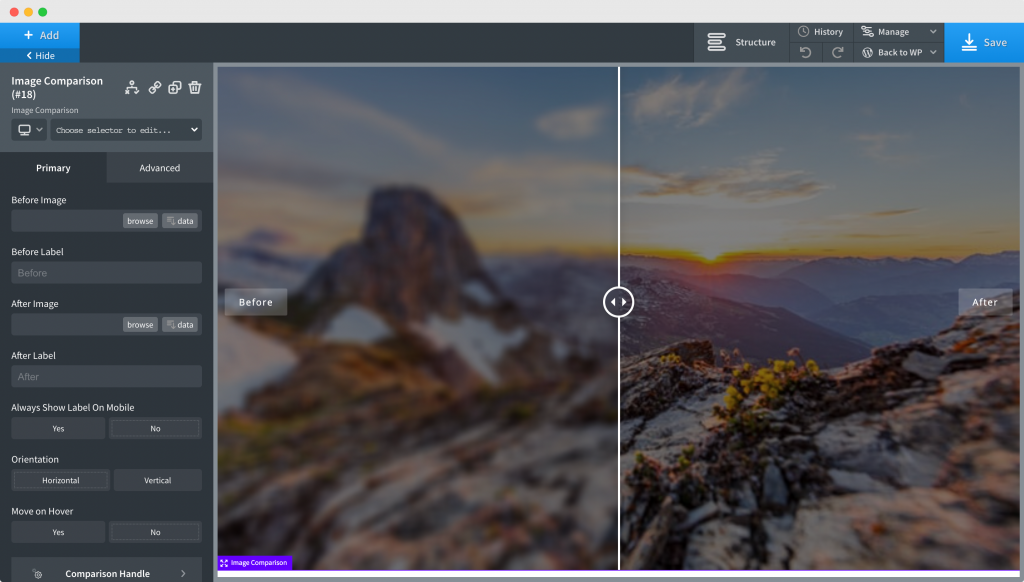 Next, you can choose to Show/Hide Labels on Mobile, orientation of Images that are being compared, and if you want to trigger the Comparison Handle on mouseover.
Once this is done, you can further style the color and size of the Image Comparison Handle from the "Comparison Handle" tab.
This was all about the Image Comparison element of the OxyExtended plugin. Feel free to get in touch with us if you have any concerns regarding the element.