The Album Element of OxyExtended allows you to create an album of photos on your WordPress website using Oxygen Builder.
The Album element comes with multiple features that we will discuss below and get an overview of how to use the element.
Album Images Tab
Here, you'll need to upload the images that you want to add to your Album. You can choose to add images from Media Library or ACF Gallery or ACF Repeater.
Once you have added the images, you can choose the size of the images from the Album Images Tab.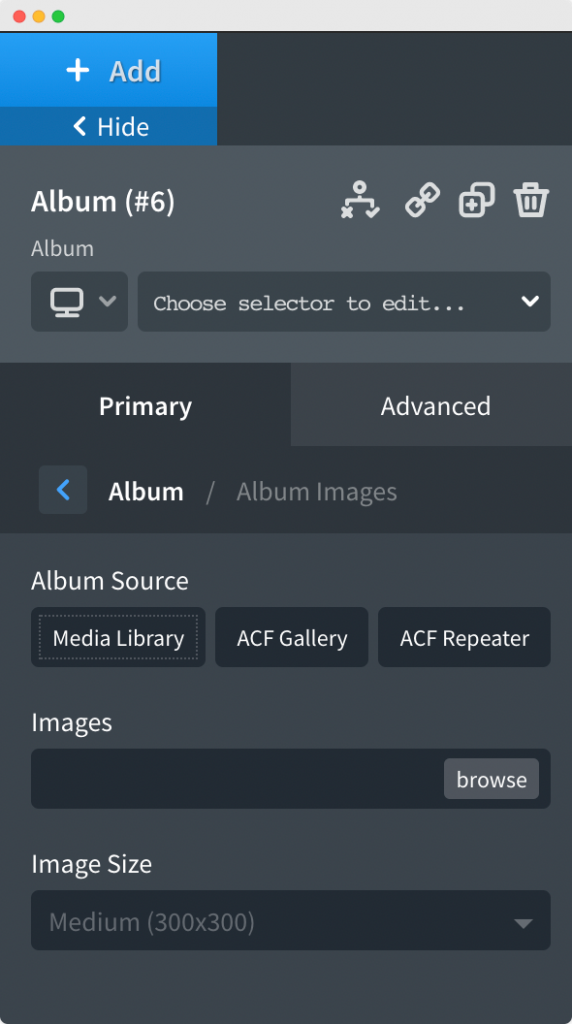 Trigger Tab
As the name suggests, this tab has the option to trigger the album by either clicking on a button or by clicking on the Album Cover Image.
You can choose between a Custom Cover Image or the first image of the Album.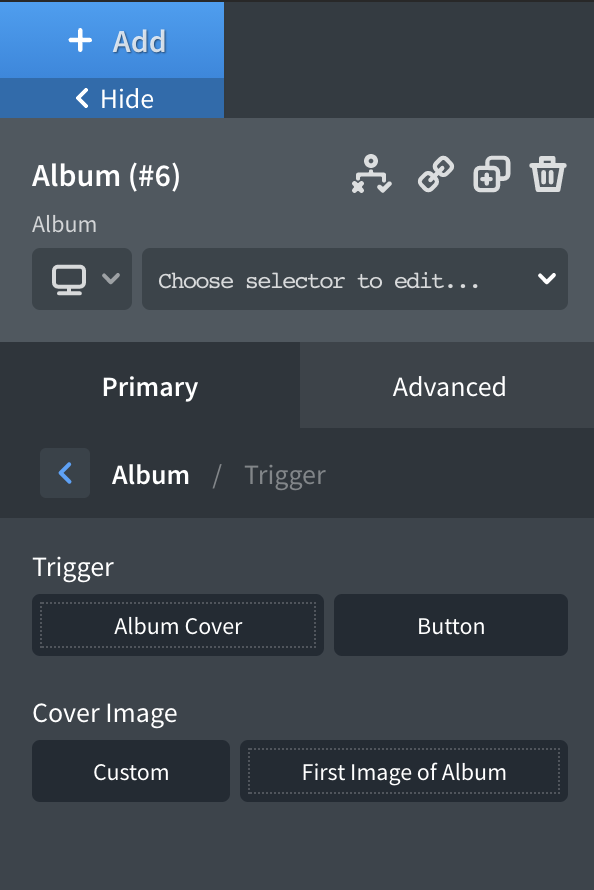 Cover Content Tab & Cover Content Style Tab
Here, you can choose to display some content, like, Title, Subtitle, Button on the Cover Image of the Album. Further, you also have the option to display a button on the Album Cover.

In the Cover Content Style Tab, you have the option to style the content that you have added on the Album Cover from Cover Content Tab. You have the option to adjust width/spacing, Title, Subtitle, and Button Typography & Button Style, Border, and Shadow on both normal and Hover view.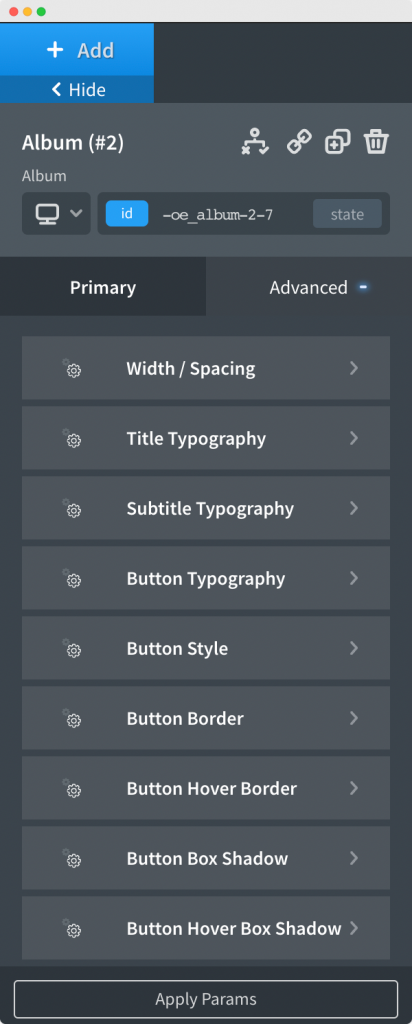 Lightbox Settings Tab
The lightbox settings tab have options to enable/disable Lightbox Caption, play album images in a loop, enable/disable arrow and keyboard pagination, and Transition effects.

This was all about the Album Element of the OxyExtended pack of Elements for Oxygen Builder. Feel Free to get in touch with us in case of any concerns regarding the plugin.